Below are descriptions of our books. To purchase one please visit the online store on our sister site, HappyTeachersHappyStudents.com.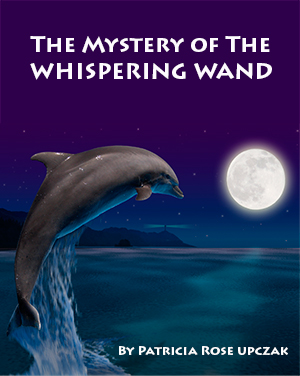 The Mystery of the Whispering Wand is the second exciting installment of a fast paced mystery series with Rachel and her closest friends and family. They time travel to Skelligs Michael Lighthouse during the 1800s in Ireland where this journey begins. They meet wizards, dragons and a Pirate Queen, plus have many adventures that stir and thrill the imagination and give hope to the world.
---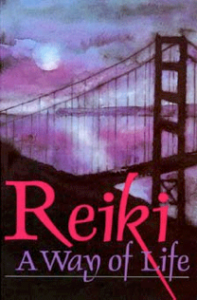 Reiki: A Way of Life addresses how Reiki helps us all become clear channels of energy and light. The main focus of Reiki helps us become aware of and heal the imbalances in ourselves and our lives. One of the greatest challenges for a Reiki practitioner is to learn to view the world with compassion, clarity, and without judgment. It is my belief that when a person takes their Reiki One class they are taking the first step on a very long, joyful path. Instant enlightenment is not part of most of our paths. It is vital for our complete health to nurture and heal the multidimensional parts of ourselves.
---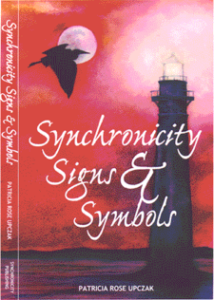 Synchronicity, Signs & Symbols guides readers through a mystical world that exists here and now all around us. Learn to listen to the Universe whisper to you as the landscape of your destiny dances with synchronicities, signs and symbols. Our lives are intimately connected with the life force of the Universe. Stories from people of all walks of life fill this book. Angeles Arrien, Arielle Ford, Denise Linn, Frank Joseph, Jacquelan Small, and Dottie Walters are just a few of the experts that share their stories with Patricia Rose Upczak.
---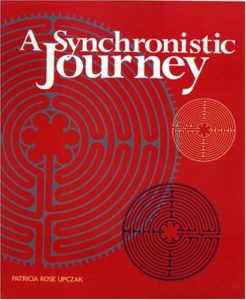 A Synchronistic Journey is a wonderful tool to help you explore and learn how synchronicity and meaningful coincidences can transform your life. Often when we ask for help either out loud or in a silent prayer the Universe answers in code. We must become our own experts in understanding the whispering of Spirit. This journal will help you increase your awareness, consciousness and connection to the Holographic Universe we all live in.
---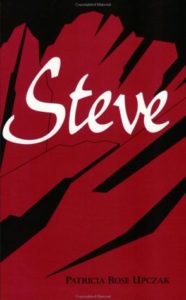 STEVE is a profound book about the life and death of a young man and his family's experiences. Death is an experience that we all must go through. Whether it be that of a parent, grandparent, friend, neighbor, child, or ourselves. Some people deal with these experiences very young-others face this powerful, transformative ordeal later in life. The process, however, is the same for all of us. There is an old saying, "It doesn't matter what happens to you-it only matters how you deal with it." Many people grow and transform dramatically through their grieving over the death of a loved one. Some grow bitter and old beyond their years. This book is about those choices and decisions one family made. This story was inspired by a young man who touched and continues to bless the lives of many.
---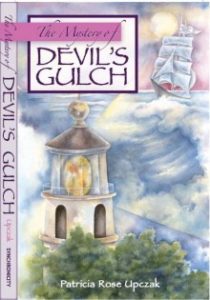 The Mystery of Devil's Gulch is a young adult metaphysical mystery and is the first in a series. The young heroes, Rachel, Peter and Blue Star unlock deep mysteries as they unravel the puzzles presented to them. Captain O'Toole, Rachel's grandfather, is kidnapped and this begins a series of fascinating adventures in which our heroes discover their hidden abilities and strengths. As the story unfolds, concepts of shapeshifting, clairvoyance and time travel are introduced. There are also historical references to Jean Laffite, the infamous pirate of the New Orleans area in the early 1800s. The beautiful wild area near the Heceta Head Lighthouse in Oregon is the setting for the book.
---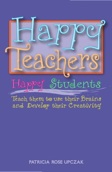 Happy Teachers, Happy Students: The Power of Intention Teachers are one of this country's greatest resources. It is time for these teachers to find their own niche in the educational world and be happy and fulfilled in their job. Genius often comes from finding a new perspective. This book will explore the passionate world of happy teachers and techniques for them to use to help their students be happy while learning to use their brains and develop their creativity.